Google's Penguin update gives us a clear message that knowing the SEO basics is vital to survive in the future. Google seems does not care whether you are in the black, grey or white zone, the main thing that they demand is relevance. If you do not want your sites to become one of the victims of the Penguin, make sure you implement the followings changes.
1. Focus on Getting Good Links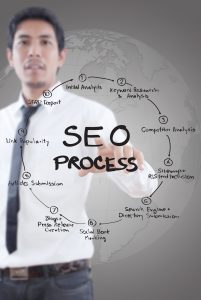 A few moments ago, Matt Cutts has stated that Google ignores lots of low quality links. Good links are the main drivers to give more authority to your sites. Here are the criteria of good links:
– come from reputable sites, brands, organizations and people
– give value to visitors
– placed in the content of a page
– placed in pages that get lots of inbound links
The conclusion from Matt Cutts' statement is that you cannot control how Bing or Google counts and values your inbound links. So from now on, it's wise to focus your SEO link building campaigns to get good links because good links will not only rank your sites but they become your business assets.
2. Pay Attention to Your Link Profile
You have to make sure that your sites do not have too many low quality inbound links with matching anchor texts. There have been many evidences showing that 60% is the maximum limit for targeted anchor text. Here are several things that you should consider before running your link building campaigns:
– Domain and page authority distributions
– Targeted text distribution
– Link type distribution such as directory, comment, article, etc
3. Know all Your Pages and Low Value Pages (noindex)
Knowing every single page in your sites is very important because it does not only help you to avoid duplicate content, but it helps you to make thorough evaluation when things go wrong. Keep in mind that Google does not provide accurate numbers of indexed pages. Go beyond the first 100 results to search for duplicate or thin content.
4. Make a Good Crawl Path
Google has given enough information on how it enters a site. You have to make sure that your sites have good crawl path so Google can crawl the entire pages of your sites. Moreover, putting important pages on top of the crawl path helps you to make your sites become authority sites.
5. Avoid Changing Your URLs at All Costs
New designs, new apps, new software and new platforms are common reasons for changing URLs. Unfortunately, changing URLs can cause serious damage to your sites. If you really need to change the URLs of your pages then the 301 redirect is the best solution.
6. Implement Inbound Marketing
Inbound marketing is the next level after SEO. Relying merely on organic traffic from search results is not a good idea. You have to invest time and effort to leverage your websites using inbound marketing. Reach your visitors and provide them with things they need the most. Inbound marketing can give more impact than bombarding your sites with boring pages.