Outsourcing SEO Projects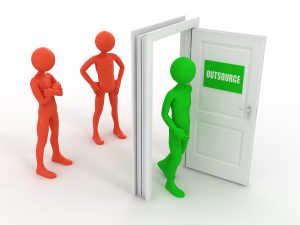 SEO Outsourcing is the process of buying the services from experts who can ensnare visitors and potential clients by developing materials, content, design, and link architecture for the page. Sending out e-mails for promotions or doing paid online advertising and pay-per-click ads would become less hectic for the company when outsourcing SEO services are availed.
Creation of business websites would be stripped off from its very purpose when the developers fail to integrate several techniques to amass good level of traffic. Parallel to the principle of quaint marketing and advertising methods, the attention of targeted consumers should be earned to make it work.
Developing a corner in the already-crowded World Wide Web can therefore be a bit intimidating for neophytes. Gathering enough visitors for a website would first appear like a far cry from reality, given the vast array of other pages competing for their interest. But fledglings can get by just fine through trusty SEO Outsourcing services.
The Right Place for SEO Outsourcing
This may also be more cost-effective of establishing an online recall. SEO Outsourcing to the Philippines, for example, comes with a whopping 200% markdown on the tag price. But this doesn't necessarily make the results sub-standard. The country is brimming with people with impeccable skills in speaking and writing.
Truth is, there is a lot of high-quality SEO experts in the Philippines. Professional writers and layout artists can come up with up-to-date concepts that can well penetrate the markets and follow the retargeting methods of SEO programs.
Search Engine Optimization
Search Engine Optimization or SEO can simply be defined as the management of the websites' contents by embedding certain keywords, building inbound & outbound links, optimizing layout and design to produce a page easily detected by search engines. A good command in SEO then makes the website one of the top link suggestions given by search engines to the curious users. One of the major perks of being highly visible through search engine results is the generation of traffic on the site thereby translating to increased profit from the online businesses.
Optimizing a website takes a long time before seeing results. If you're reading this blog, we suggest that you'd start now before your competition gets in the scene.