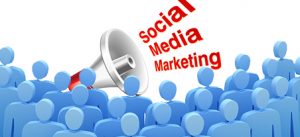 Financially restricted small businesses find it hard to engage in marketing and advertising that are not cost-effective. Their financial limitations can only allow them to use marketing tools or strategies that will not eat up a lot of funds. Fortunately, social media offers tools for advertising and promotion, which do not entail so much funds. Social media marketing is a new form of marketing that most businesses are pushing their efforts to, primarily to capture the massive number of users or major social media sites and networks.
With all of the optimization techniques being made as the main reasons for improving business activities, localizing your business' marketing and advertising campaigns may prove more beneficial. Adapting local social media marketing campaigns that specifically targets all potential clients. Social media campaigns are proven to be result-oriented and cost-effective when targeting local market, which is set in a more fast-paced manner. Being viral is the name of the game when we talk about social media.
This means targeting potential local customers and marketing directly to actual consumers in the area where the business is operating. It can be a simple tweet about how your special dessert ended up on the mayor's table, which may be enough to get people to visit your cafe or bakeshop. Local social media marketing allows you to:
Post and promote short-term coupons, promos, special offers
Make special announcements about new products, upcoming sales, or social events, launching of service, etc.
Use local festivals, holidays, or local events as opportunities to promote your business.
Engage in real time conversations with customers on feedbacks, reviews, opinions, etc.
Establish a more personal relationship with your current customer-base and increase it exponentially through the people whom you've established connection with. 
Benefits of Local Social Media Marketing
Using social media sites to market and target locally, you are developing a personal relationship with existing customers as well as potential clients. And because the strategy is localized, your efforts are not wasted, and instead directed to the right customers. Small businesses are able to make the connection to the targeted consumers instantly by asking questions or leaving feedback or comments via Facebook, Twitter, Google+, Foursquare, or other form of social media platform used by local customers. From these interactions, you are giving exactly what your consumer needs. You are gradually building your reputation as a consumer-oriented business proprietor who values opinions of customers and exceptionally provides consumer needs. Imagine the expanse of promotion your business will have if word spreads around the social media community. And that's free promotion to the fullest.
The constantly increasing social media trend makes local social media marketing a useful, effective, and viable tool that will help local businesses in their promotion campaigns. It increases the business' site traffic, engagement, customer relation, and online presence.
Establish your Presence
As the initial step towards local social media marketing, you need to establish your presence in the major social media sites. You need to set-up a Facebook page or a Twitter account or a Google+ Local page for your business. If your area is more of a Facebook community, push your marketing efforts in Facebook and supplement with Twitter and other social media sites. Make sure that you're present to every social media platform where your target market is present. Promote the Facebook, Twitter, Foursquare, or Google+ Local pages by including the pertinent addresses at the bottom of business cards or flyers to call the customers to action into looking up the sites and starting to build the relationship from there. In no time at all, your business will get all the buzz you have been hoping for because the local community has responded to your posts.
Doing social media marketing may seem like an easy task, but don't allow yourself to get blinded by this idea. Social media marketing entails a lot of knowledge not only of the customer you are targeting but how could a business specifically trigger emotions and engagement to its market and eventually convert those reaction formations into actual sales. Special marketing and online advertising skills must be present in order to effectively execute planned actions. You may want to remember that online marketing for small or local businesses' can be outsourced.