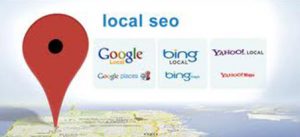 It's quite incredible that despite the sluggish economic situation on a national level, there are still a pretty good number of business endeavors that offer profitable opportunities for those who really bother to look for them. The fact that more websites appear every day on the internet to promote their business products and services just shows that the online market has a lot to offer. With more websites online, internet users are presented with an even wider array of choices in terms of the products, services or information one is looking for.
Every business entrepreneur knows that creating public awareness on the products and services is the key to a successful business. And most of the time, businesses prefer to have their business advertised on a wider scope in order to reach to more people. A national level advertising would naturally target more internet users who can be potential customers. This strategy should work well if the local market is not neglected or ignored.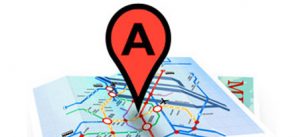 Targeting a wide area to get the products known is understandable as businesses would prefer to have more people know the product. However, the efforts should not exclude the local market because it offers a significantly viable source of customers. By customizing the website's SEO techniques and strategies to target the local market, businesses are bound to benefit more.
Local business owners who optimize their websites to cater to local market stand a high chance of successfully sustaining their business with a lot of room for growth. And since over a billion local searches are done every month, focusing the SEO efforts on local targets should be the best way to go forward as there is less competition. Hence, there's a bigger chance of topping the search result when there is less competition.
Local SEO helps improve the site traffic and diverts more visitors to your site. It will bring more targeted inquiries made via phone calls or email messages as people searching locally are on their buying state. With the help of Google Maps, a physical store can be easily located and having presence on Google Maps imposes legitimate business entity. Regardless if you are a small or big player, the internet offers a level playing field for businesses to compete through local SEO techniques.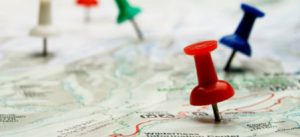 For example, a search for products and services that comes with a local identifier will bring your search results page which include a map on the top right hand of the screen. The map will show businesses deemed relevant by the search engine to a specific search criteria. Hence, if your site is targeted for a specific geographic location, it will appear on Google+ listings, and if your site is optimized such that Google will recognize the relevance and quality of your listing, you should be able to end up in multiple first page listings.
Like the general rule in search engine optimization, strategies that works for a business with wider audience also works with businesses with limited target audience. Techniques like on-site optimization and off-site optimization which includes local social media marketing, local directory submission, local forum participation, local competitor analysis, etc. works wonders in topping the search result.
Compared to a non-geographically-targeted search, local search is less competitive but equally rewarding. Advertising your business locally competes with fewer businesses under the same search criteria which is the opposite when advertising nationally. Optimizing the website for the local market therefore can almost guarantee a bigger slice of the local market.