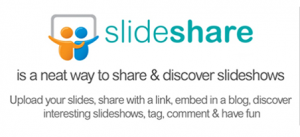 Chances are, you have never heard of SlideShare although it's possible that you have encountered it in one of your browsing sessions. SlideShare is projected to be the fastest growing social network in 2013 even if it didn't enjoy such popularity in the past. The reason for that is simple, SlideShare caters more about business content. While this is true, the following figures according to some experts would say otherwise: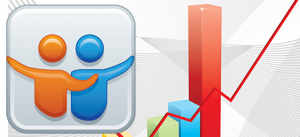 SlideShare is one of the top 150 websites in the world

It has an estimated 60 million visitors a month

About 3 billion slide views are recorded per month
SlideShare according to Michael Arrington, TechCrunch founder and co-editor is "The YouTube of PowerPoint Presentation". It allows uploading of PowerPoint presentations into globally-accessed slideshow. Uploading a PDF or PowerPoint presentation on SlideShare, much like uploading a video clip on YouTube means sharing it with over 60 million monthly visitors. Imagine the media mileage your presentation will enjoy with that kind of audience. It has a highly visual platform which places it well in the social web that is always hungry for visually-appealing images and content.
To date, SlideShare is the world's largest professional content sharing community. Unlike content done in regular text formats, using PowerPoint allows greater creativity and clarity in expressing new ideas. Users and readers are presented with easier ways to understand the message conveyed through appropriate visual and text representations. People can easily share ideas and discover some innovatively presented stories at the same time.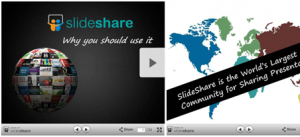 No doubt, SlideShare is an effective platform for social networking but you should keep in mind that for that to happen, your presentations should be such that they are not slides after slides of boring stuff. The key to a successful SlideShare is creativity, innovation and high visualization. When using SlideShare, backgrounds and images are extremely important. The more colorful and meaningful slides you make, the greater attention it will gain from the visitors.
Some basic rules to follow when creating SlideShare presentations include:
New and Interesting Idea. This is the most important factor in creating a good slide. As it is, those who support SlideShare are similarly creative, intelligent and have very selective taste. Only brilliant ideas will gain support of such group or community of viewers
Text. It will always work out to have simple yet BIG words – in size and in meaning. There is not much need for too many words in SlideShare as it is more focused on the visual representation of the ideas and not explicit explanation of any sort. A few but strong keywords would be enough to put in between strong and powerful graphics. Also, equal importance in creating the text font big and yes, a little bit stylish.
Images. More than anything, the photo that will be used for each slide should be the accurate representation or visualization of the concept. An effective photo is one that users or viewers understand easily at first glance. The image should have strong co-relation with the idea and the words or text used on the slide to create a complete story.
The First Page. Like in a PPC ad where the landing page is very important, the first page of the SlideShare shares the same degree of importance. Users or visitors of SlideShare.net should be able to tell it upfront if the slides they are about to see are interesting enough to go on. The first page is like the cover of a magazine, so it should be attractive and appealing enough for the readers to continue flipping the pages to find out what comes next after the cover and the title.
A popular slideshow means you were able to hit right through the interests of the SlideShare users. And for many who use the platform to build brand awareness and strong online presence through the social media community, a highly-creative and visually appealing slideshow is the best way to engage the huge SlideShare community.