Search Engine Optimization is a complex process. If you aren't familiar with its basic principles, it's hard to tell whether someone really delivers good work, or if he actually has something to show for it.
Various companies want to increase their visibility on search engines; even those who have a decent knowledge of SEO seek help from professional agencies. Oftentimes, they concern themselves with two main things:
1. What is this agency able to do for us?
2. How much will their services cost?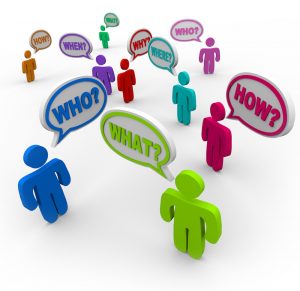 In any workplace, hiring applicants requires taking a look at their background. No one hires people merely for their asking price, or simply for their claims about themselves. To determine whether someone is qualified, you look at his portfolio – including his resume, past successes and references. This value should also be applied the same when selecting an SEO company (or in-house optimizer). If your main qualification is an affordable price tag, it could result in disaster.
The "What" of SEO
The primary consideration in an SEO job is the work involved. This is why a Request for SEO Proposal is necessary.
If for example, you intend to start on a project – such as building a house or a website creation for business – one of the first things you need to determine is the scope of work. In the same way, the work involved in an SEO job should be defined. Certain concerns should be considered, such as:
What do you intend to accomplish?
What will this agency do for you?
What is the competitive landscape like?
Do you have a website, or are you able to create one?
Is it possible to make structural changes to your site?
Can you place content in existing sites?
Can you create new content, and who can write it?
Is link-building provided?
Do you plan to incorporate social media marketing?
The "Who" of SEO
Two similar proposals can lead to different results. This is because the outcome of your SEO project is determined by the individual workers involved.
Various agencies have differing rates – some may ask for $300 per month, while others may require as much as $10,000. Experts with several years of experience are obviously paid more than novices. This principle is followed in hiring applicants for a job, and this should also be the standard when considering SEO companies.
Remember that SEO agencies sell their services. The tools they use definitely require money, but you are paying for their time and effort. Some individuals will cost more than others; veterans have invested a lot of time refining their skills, and will thus charge more than rookies.
The "How" of SEO
Even if two different SEO agencies have similar proposals, they will have differing methods and procedures. Consider the following:
What processes do they employ?
Are their link-building strategies ethical?
Can you clearly comprehend how they increase Web visibility, or are they ambiguous about their methods?
Transparency is vital. If the agency you hired uses unscrupulous techniques that violate search engine guidelines, you will be penalized. So be extra careful.
The "How" and "Who" are Just as Significant as the "What"
You wouldn't want to hire an unethical company – such as one with unscrupulous link-building methods, or one that outsources to workers they don't know. Neither would you want to employ people who have limited experience. In this case, knowing the "who" – not just the "what" – is definitely a matter of great concern.
All these are important considerations in selecting an SEO agency. Be sure to take a look at qualifications and references; check them out and evaluate them for yourselves. Do a bit of research on the workers involved in your project, and be acquainted with the agency's methods. Apply the same principles as in hiring an applicant for a position in your company. It will greatly benefit you to choose people with integrity, positive energy and good business ethics. It's also important that they have good knowledge in their field of specialization, as well as a pursuit for excellence and success.