I am sharing this article to help businesses that were hit or penalized by one of Google's algorithm updates recover from it, or get over it and move on. If you are one of those unlucky website owners, this may be helpful. Don't just wait for a miracle to come and hoping that Google would forgive you from the mistakes you've done. It's not going to happen.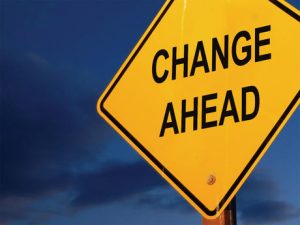 THE SCENARIO:
A cosmetic plastic surgeon owns a website that was hit by the Google penguin update on March 2012. From being on the first page, to not being listed on the top 100 of the SERP is quite a shock to him especially for his business. He's been using a SEO company for a year who's doing blackhat technique since the beginning, not to his knowledge of course. Not to mention the duplicate content of the website copied from another website. Anyway, how in the world that a doctor would know what blackhat or whitehat SEO means?
After the website was wiped out from the top search result, he continued to pay the company for more months as they promised they will do something to get the ranking back, but nothing has improved.
Finally on September 2012 (after 6 months), he decided to move on and wanted to start a new website.
THE DILEMMA:
Yeah okay, we are starting a new website. But what do we do with the old website?
Those pages, images, and URL's are still indexed on Google. Somewhere, somehow those will appear during a search query and people will still click on it. We can't just delete them all, as it will return a 404 error and it will take forever for Google to de-index a page or remove a page from it's search result. A 301 redirect wasn't the best option as well as we don't want any of the seo value of the old website to carry over to the new website.
THE VERDICT:
So here are the following steps that we did that you can also do for your own website.
Get a new domain. Make sure it's relevant to your brand or it has to be keyword-rich at least. Don't worry about the Exact Match Domain (EMD) update. As long as you're going to work on your website and load it with quality content, you are safe.

Write fresh, unique, quality, and relevant content that people will actually read.

Add a robots.txt on the old website. We want Google to totally de-index and not crawl the website anymore at all. Eventually, these pages will just disappear on the search result.

Add a redirect instead of just deleting the entire website. We don't want the old pages to return a 404 error while it's still on the search result and while people can still click on it.

Use 302 instead of 301 to redirect all the old pages to the new URL. The reason to this is clear – we don't want the seo value of the old website.

Optimize the new website using whitehat technique focusing on writing valuable relevant content and building quality links, while waiting for the old website to vanish from the search result.
THE OUTCOME:
The result is awesome so far. We started seeing ranking improvement of our target keywords in 3 months or even less. We are now on the 4th month of the optimization process, and Yey! some of our keywords are already on the 2nd page of the SERP.
Now we know that ranking is really not just all that. So we made sure that the traffic has improved and that they're converting. The client is happy and so are we.
Click here to visit our portfolio page for more information.