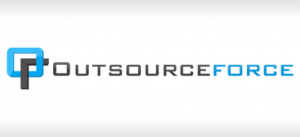 Outsource Force ended the year 2012 with an incredible line-up of mixed local and international clients, all of which have placed their full and complete trust in Outsource Force's undeniable reliability in giving their clients maximum online visibility and high page rankings. Strengthening their local and international customer base, Outsource Force successfully guided each client in making sure to achieve both short and long-term target goals for the company and the business with precise steps.
Outsource Force's impressive SEO track record convinced new clients with existing but relatively invisible websites to take a step up to put to test what Outsource Force claims they could do to their websites. And they couldn't be happier with the results of the big gamble they took.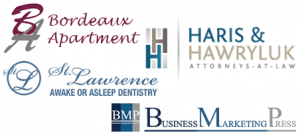 Satisfied and successful clients include a holiday apartment in Bordeaux, France (Bordeaux Apartment); a dental office in Mississauga (St Lawrence Dentistry); a law firm in Phuket, Thailand (Haris & Hawryluk); a travel guide in the Philippines (Islands of the Philippines); and a global business news and information website (Business Marketing Press). These companies enjoy first and second page ranking from SERPs.
Other relatively new clients building up their online presence are a Muay Thai training camp in Phuket (Singpatong Sitnumnoi); a Philippine-based cosmetic surgery clinic (Enhancements Cosmetic Surgery); and a Thai-based audit, finance and accounting service firm (The Phoenix Capital Group). These companies are slowly establishing their presence and in no time will be ranked high by Google and other search engines.
The company is also proud of the websites they have accomplished which were a paper and office supplies trading company in the Philippines (Five Stallon Trading) and a LED TV distributing company in the Philippines (Skyworth Philippines). These companies only acquired the web design and development services offered by Outsource Force.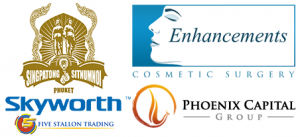 Undoubtedly a force to reckon with when it comes to SEO strategies and website development, Outsource Force has not only helped these nine companies (some with low or no page rank) climb to the first 2 pages of the SERPs and have a functional and appealing website design. Outsource Force also gave their clients the opportunity to enjoy the feeling of receiving the volume of site traffic and sales conversions from the time of its engagement up to the present.
Proud of its achievements in 2012, the company continues to explore more new and innovative ways to hone their expertise in their craft and is continually committed in their advocacy to enforce time-tested and acceptable industry and good business practices that will reap tangible results for the clients. Generally unsupportive of blackhat SEO techniques, Outsource Force maintains its integrity intact by not succumbing to dirty and malicious tactics in SEO. And when it comes to creating functional and appealing web design, the company never settles for anything less.
If you're interested to have an online presence, you can visit Outsource Force's website to know more about the online marketing services they offer.